Yukon Wide Adventures was founded in 1991 under the name "Log Cabin Adventures Yukon". In recent years the company developed into a very successful german and english speaking Yukon tour operator and outfitter.
In 2008 and 2009 Yukon Wide Adventures was awarded the "Yukon Tourism Award of Excellence, Marketing Innovation Award". YWA received this Award from the Tourism Industry Association of the Yukon for the outstanding and creative work in serving tourism. Already in 2007 Yukon Wide Adventures was approved by National Geographic to be listed as one of the "Best Adventure Travel Companies on Earth".
We provide year around wilderness outdoor activities. Our services include the planning of individual tours, canoe/kayak- and equipment rentals, all transportations, motorhome and camper rentals as well as accommodation in Log Cabins. We offer professional canoe, hiking, wildlife and custom-made guided tours Yukon-wide. Next to our year around guided tours we offer a variety of typical Yukon winter activities to give you an experience that last a lifetime.
At the end of 2003, the company was taken over by Thomas de Jager. With more than 40 years of kayaking experience and more than 100 nationally and internationally successfully completed competitions in kayak whitewater and slalom, he is able to provide both experienced canoeists and canoe beginners with his knowledge and skills. Thomas is in possession of a Canoe Sport Instructor C License of the German Olympic Sports Federation and has trained for several years the young talents of the Monheim Canoe Club 1972 e.V.
Thomas has already successfully completed the Yukon River Quest 4 times among the top 3 solo kayakers and finished in 2017 as the captain of the team 1st place in the Voyageur category and overall. He paddled more than 20,000 km on the Yukon between Whitehorse and Dawson City in the past 15 years. Hardly anyone knows this river section better than Thomas.
Besides his canoe experience, Thomas guided Alpine skigroups for many years in the European Alps. His knowledge in winter sport activities is very valuable for our extended individual winter program.
Since 2006 his wife Kelly is working in the company as well. Next to her adventure tourism studies, Kelly has practicle experience as a wilderness guide. Her skills and education in watersports and wilderness first aid as well as volunteering with ski patrol, are an addition to our tours.
Our qualified guides are familiar with the nature, wildlife and know how to handle difficult situations as well as the weather conditions in the Yukon. They can give you secret tips and special information about remote areas. We are definitely interested in planning and guiding your "adventure of a lifetime". Satisfaction and safety of our customers are very important for our company !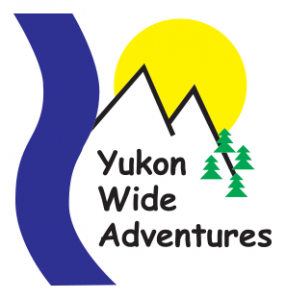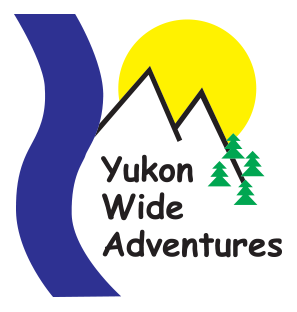 Since 2004 the company operates under:
It is our goal to show our guests the untouched nature and unique biodiversity of the Yukon. We prefer travelling with small groups to guarantee an unforgettable experience and nature display. Continuously rising numbers confirm customer satisfaction with our services and the quality of our tours.
You can contact us at any time and ask for your customized tour offer.
We create your "Yukon Adventure of a lifetime"!
…about our company
Commercial registered in Whitehorse, Yukon, January 2004, under the name Yukon Wide Adventures
Since October 2015 commercial registeren in Whitehorse, Yukon under the name Yukon Wide Adventures Inc.
Commercial registered in Whitehorse, Yukon, February 1991, under the name Log Cabin Adventures Yukon
General Liability Insurance – CANSURE – insurance coverage $2.000.000 CAN.
Member of Tourism Industry Association of Yukon
Member of Wilderness Tourism Association of Yukon
Member of German Canoe Association e.V.
We have personal experience on following trips:
River Tours:
Yukon River, Marsh Lake to Dawson City
Teslin River, Johnson's Crossing to Yukon River confluence
Big Salmon River, Quiet Lake to Yukon River confluence
Nisutlin River, South Canol Road to Teslin Village
Liard River, Caribou Lakes to Upper Liard
McQuesten River, north of Mayo to Klondike Hwy.
Stewart River, Stewart Landing to Dawson City
Pelly River, Ross River to Pelly Crossing
Takhini River, Kusawa Lake to Yukon River confluence
Snake River, Duo Lakes to Taco Bar
South MacMillan River, VW Bus to Pelly Crossing
Dezadeash River, Dezadeash Lake to Haines Junction
Hiking Tours:
Chilkoot Trail, Dyea to Bennett and Log Cabin
Sheep Bullion Plateau Trail, north Kluane National Park
Bullion Creek Trail, north Kluane National Park
Cottonwood Trail, south Kluane National Park
King's Throne, south Kluane National Park
Auriol Trail, south Kluane ational Park
Mount Monolith View Point, Tombstone Territorial Park, Dempster Highway
Grizzly Lake Loop, Tombstone Territorial Park, Dempster Highway
Angelcomp, Tombstone Territorial Park, Dempster Highway
Goldensides, Tombstone Territorial Park, Dempster Highway
Furthermore lot of hikes on unnamed trails around Kusawa Lake, Fish Lake, Cole Lake, Takhini Hot Springs, Miles Canyon